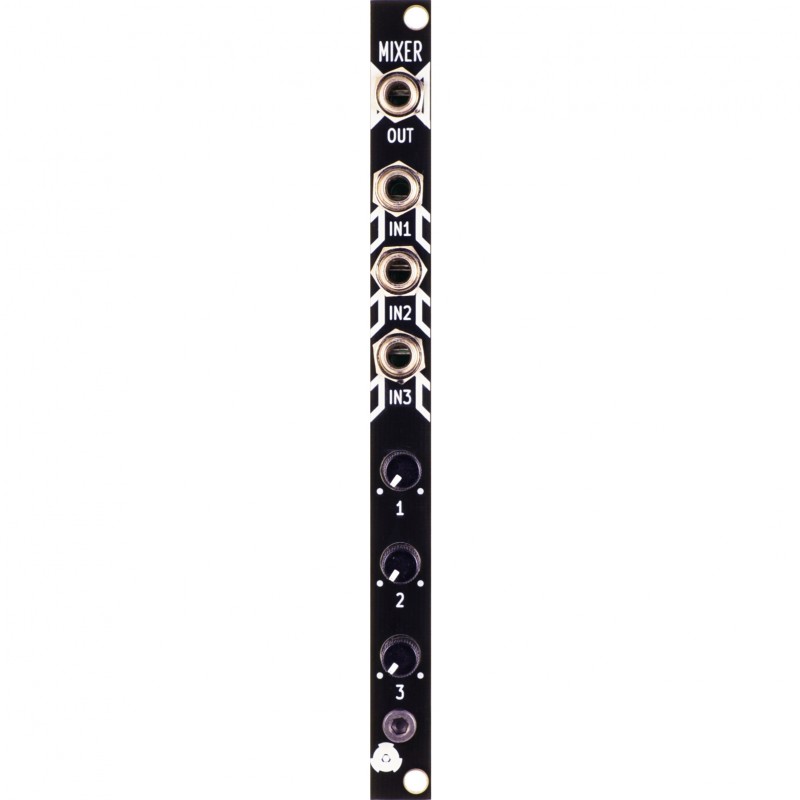  
Mixer 2hp (DIY kit)
DIY kit.
This is Mutant Modular mixer for eurorack synthesizers.

-3 channel mixer for audio or CV signals.
-Selectable DC coupled (P3 pumper).
-Link multiple units.
 This module is able to link multiple units.Place a jumper wire from P2 to P2 of the linked unit.
 The master module must have connected P3 and will be the output sum.
 Slave modules must be in paralel with P2 and IMPORTANT P3 JUMPER DISCONECTED.
 Orientation does not matter on P2 to P2.
Build guide: DOCUMENTATION
Assembled item: Here

LINK CABLE

-Width: 2HP
-Depth: 40mm
-Consumption : +12V : 1mA // -12V : 1mA