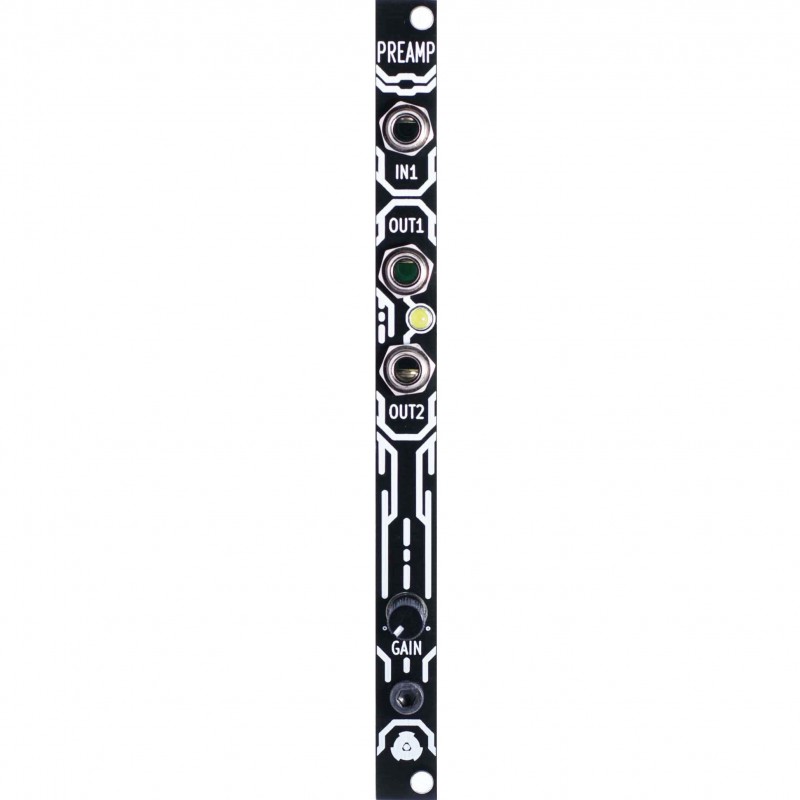  
Preamp 2hp (DIY kit)
DIY kit.

This is Mutant Modular preamp for eurorack synthesizers.
Is a preamplifier for adapting low level devices like guitar pedals, line level synthezisers even mics or piezos to your eurorack system.
It has one mono input and two buffered outputs for diferent signal processing. Volume control and also a led for check the output signal.

Assembled item: Here

-Width: 2HP
-Depth: 43mm
-Consumption : +12V : 5mA // -12V : 1mA