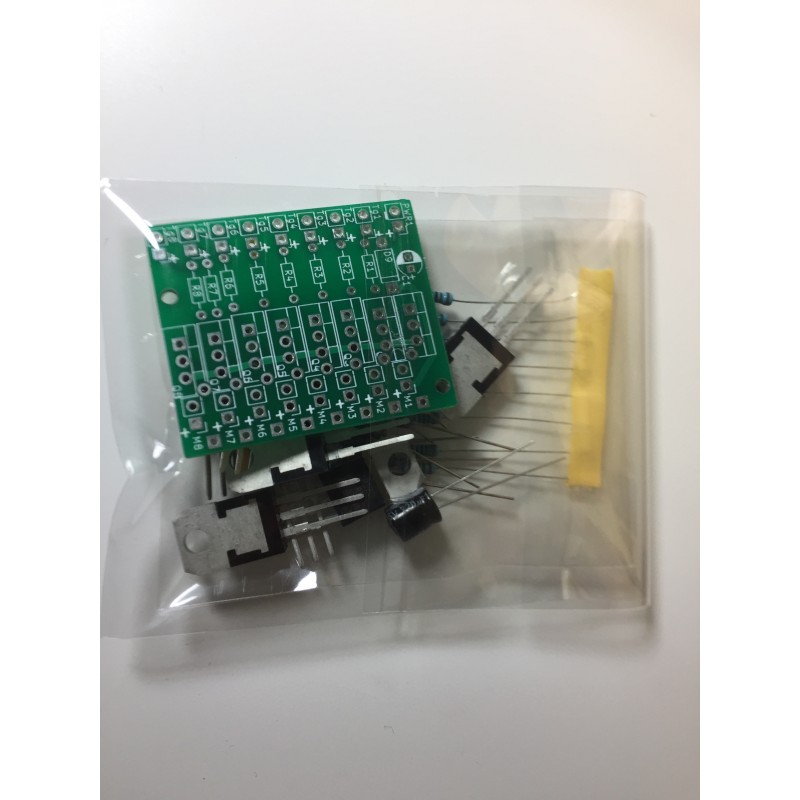  
Solenoid trigger (PCB)
PCB Solo

This is Mutant Modular Solenoid trigger, a device to control 12v items like: solenoids, 12v leds, leds + limit resistor, 12v motors etc. Perfect for visual operation of sound or CV from your modular synth or any output voltage source. Experiment and show us your fancy imagination.
If you use solenoids you can make real percusion with all day stuff or drums if you have, simply trigger any imput from your sequencer and LET´s GO!, we recommed you our last module ATOF, a trigger clock module Arduino based.
NOTE: In order that you can adapt it to your liking and customize it according to your setup (3,5mm / 6,35mm / Banana) this is a partial DIY kit. You must add input and output conectors and a case of your choice.
PCB measurements (cm) :
BOM
x1 - 220uF Capacitor
x9 - General purpose diode
x8 - 1K resistor
x8 - Tip120 transistor
(See build guide)