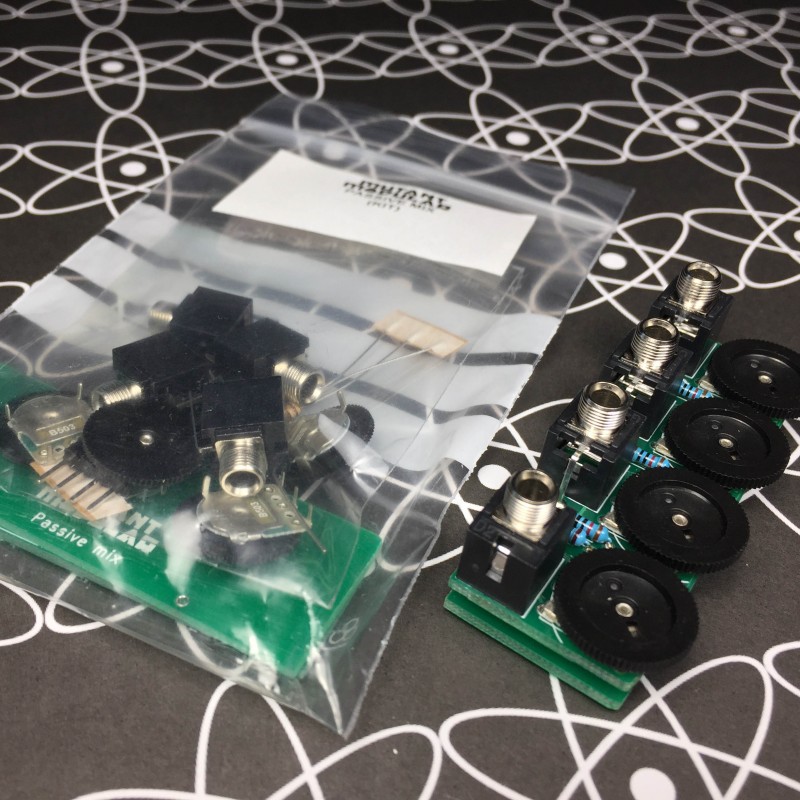  
Passive mixer (DIY kit)
DIY kit.
This is a 3 channel passive mixer with offset function.
***Keep in mind that it is a passive mixer so it will have a pinch of attenuation; and we recommend, to have the max usable output, set the potentiometers to the max value on inputs that are not in use but it is not essential.
This module is perfect for mixing audio signals, mixing CV and creating rare modulations, mix triggers and gates. Everything without using any HP.
Mono device.

VIDEO
-No power comsuption.
-0HP.
Module measurements (cm) :
Long: 6,5
Wide: 2,6
Tall: 2,2